Last night was not a great night. I started in a bed but at about 2 AM I woke up in pain (Mike's pain scale 5 out of 10). Surprisingly, the 3002 holes in my scalp for the transplant don't bother me, but it's the suture in the back of my head. The strip of skin from the donor area was 25 cm long (10 inches) by 1 cm. Two large stitches in a cross-stitch pattern (similar to a baseball glove) are pulling the scalp back together. The local anesthesia must have worn off completely while I was sleeping as well as the Vicodin because it hurt to lay my head down on a pillow. I went ahead and took Vicodin for the pain and Halcion, a sleeping pill. I then went to a recliner chair for the rest of the night. After about a half hour, everything kicked in and I was able to get comfortable by putting a pillow under my chin and leaning my head forward. This kept all pressure off the back of my head. Once the Vicodin took hold, the pain level went to 1 out of 10.

This afternoon I went back to Bosley to get my hair washed and also to get instruction on how to wash my hair. After my hair was washed, they blotted some of the blood clots to clean me up. They told me to mix a tablespoon of Bosley shampoo in a cup of water and pour it over my head gently so as not to dislodge any of the transplants. I have to do this for 2 weeks until the hair is set.

Here are a few pictures after my hair was washed. It's purple but it doesn't look too bad.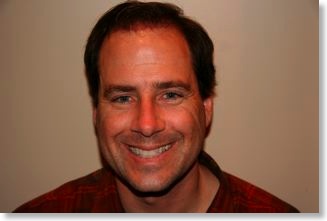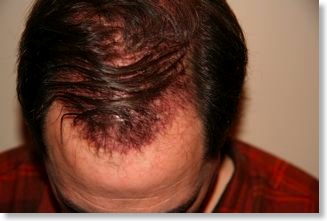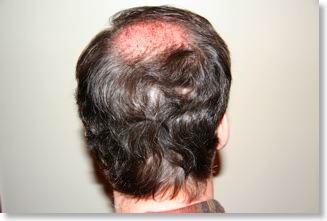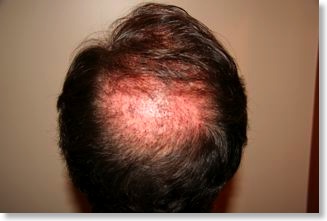 While riding in the car to and from Bosley, I was feeling a bit nauseous and very tired. I think I might have been hungry and not realized it. Hopefully this is a one-time event; I'll make sure to eat more regularly while I'm healing.

Today's drug schedule was as follows:
Vicodin: 2:30 AM, 10 AM, 4 PM, 10:30 PM
Halcion: 2:30 AM, 10:30 PM

This time I took the Halcion before going to sleep along with the Vicodin to see I can make it through the night. I'm also sleeping in the recliner chair to start.